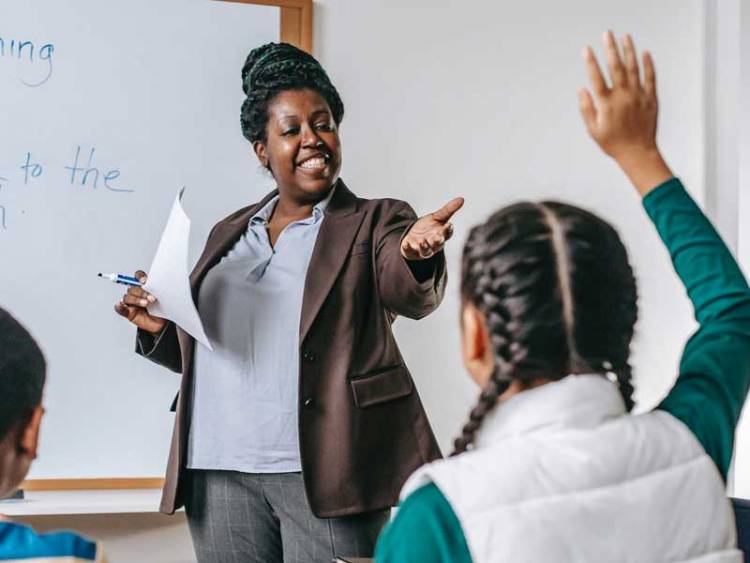 How To Be A Teacher In South Africa
Teaching is a noble profession, and South Africa is in dire need of qualified and dedicated teachers. As a teacher in South Africa, you can make a positive impact on the lives of children and contribute to the development of the country. Here is a guide on how to become a teacher in South Africa.
Choose your teaching area The first step to becoming a teacher in South Africa is to choose your area of teaching. There are various teaching areas to choose from, including primary school teaching, high school teaching, special needs education, and adult basic education and training (ABET). Each teaching area has its own requirements and qualifications, so it's essential to choose the area that interests you the most and that you are qualified for.

Obtain the necessary qualifications Once you have chosen your teaching area, the next step is to obtain the necessary qualifications. To become a teacher in South Africa, you must have a Bachelor of Education (BEd) degree or a postgraduate certificate in education (PGCE). These qualifications can be obtained from any of the accredited universities in South Africa. You will need to meet the admission requirements of the university, which typically include a matric certificate with a pass in mathematics and physical science for high school teaching.

Register with the South African Council for Educators (SACE) Before you can practice as a teacher in South Africa, you must register with the South African Council for Educators (SACE). SACE is a professional body that regulates the teaching profession in South Africa. To register with SACE, you must provide proof of your qualifications, pay the registration fee, and undergo a criminal record check.

Gain practical experience To become a competent teacher, you need to gain practical experience. You can gain practical experience through teaching practice or volunteering at a school. Teaching practice is usually included in your BEd or PGCE program and involves spending a certain amount of time in a school setting, teaching under the supervision of a qualified teacher. Volunteering at a school is also an excellent way to gain practical experience and show your commitment to the teaching profession.

Apply for teaching positions Once you have obtained your qualifications and gained practical experience, the next step is to apply for teaching positions. You can find teaching positions advertised on job portals, school websites, or through recruitment agencies. When applying for teaching positions, make sure that you meet the requirements of the position and that you submit a well-written application that highlights your skills and experience.

Attend interviews and assessments If your application is successful, you will be invited to attend an interview and assessment. The interview will usually be conducted by a panel of teachers and school administrators, and the assessment may involve a teaching demonstration, a written assessment, or a group activity. Make sure that you prepare for the interview and assessment by researching the school, familiarizing yourself with the curriculum, and practicing your teaching skills.

Complete the necessary administrative processes If you are successful in the interview and assessment, the school will offer you a teaching position, subject to the completion of the necessary administrative processes. These processes may include signing a contract, undergoing a medical examination, and providing your qualifications and SACE registration details.

Continuously improve your skills and knowledge As a teacher, it's essential to continuously improve your skills and knowledge. You can do this by attending professional development courses, conferences, and workshops, reading educational literature, and collaborating with other teachers. Continuously improving your skills and knowledge will not only make you a better teacher but also increase your chances of career advancement.
In conclusion, becoming a teacher in South Africa requires dedication, hard work, and a passion for teaching. By following these steps, you can become a qualified and competent teacher who makes a positive impact on the lives of children and contributes.
Click Here To See More