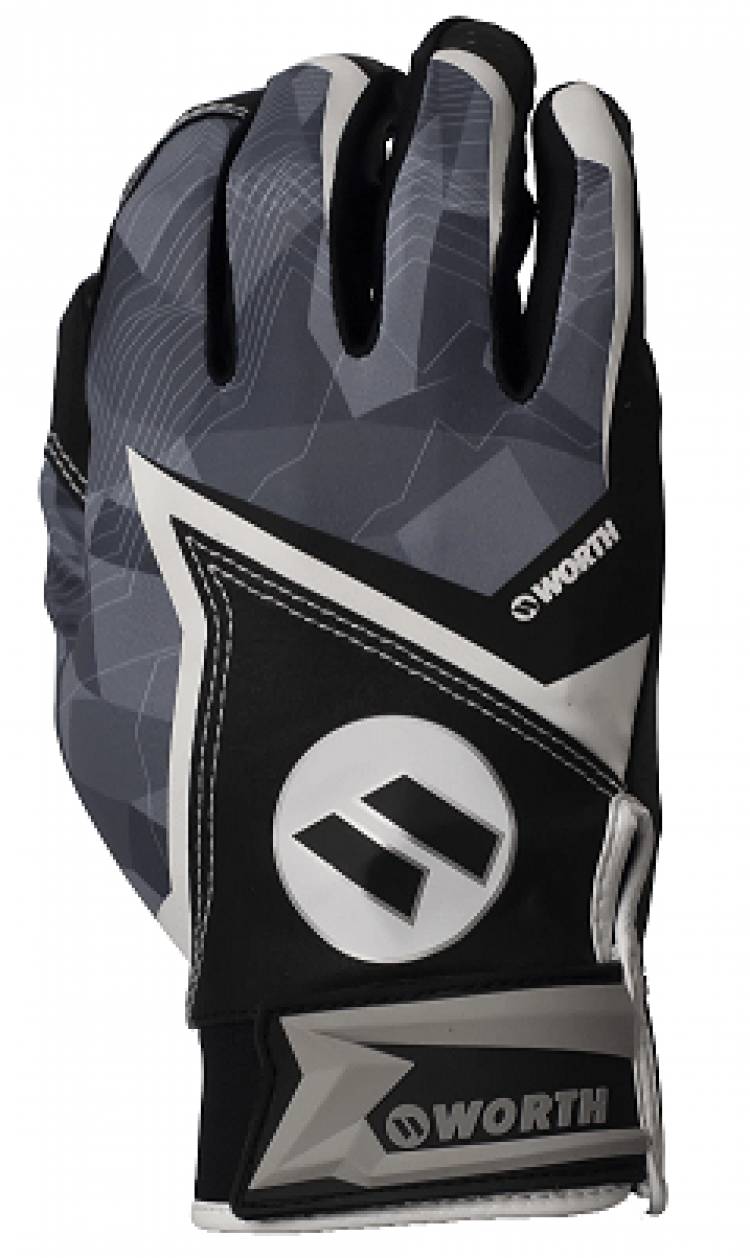 An Argument in Favor of Worth Batting Gloves
There are those who wouldn't play the fame without batting gloves, and then there are those who would rather quit the sport entirely than play with them. While we're not certain which of these two camps you are in, or if you are somewhere in a middle ground, we would like to make a strong argument in favor of Worth batting gloves.
First, to make the argument more powerful, we'd like to address some of the concerns of the naysayers who won't play with gloves. For the most part, there's only one real reason why players won't wear them if we're not considering the price. Generally speaking, very experienced players like to get feedback through the grip of the bat, and wearing gloves does in some ways impede the feedback that a bat gives you. Players use this feedback to establish the strengths and weaknesses of their performance, while at the same time enabling them to finely key into the bat's sweet spot.
Now, for those who wear batting gloves, they look for globes that are very thin, as thin as possible, so as not to have a pronounced impact on the feedback they can read through the bat. At the same time, the gloves can vastly improve comfort and grip. In the first place, they can help to put a damper on negative feedback, or sting, that travels through the bat's grip and hurts the batter's hands in the event of a mishit.
The other reason that some players use batting gloves is that the gloves improve their grip significantly. Through the course of a game, your hands will sweat and this will impact your performance, but even if your hands don't sweat, a good pair of batting gloves will definitely improve your grip.
Now, onto the matter of Worth batting gloves. We will take a look at a pair like the Worth Adult White and Grey Team Batting Gloves that you can find at HB Sports to make our point. These gloves are made with a combination of features in their construction that makes them not only more comfortable but also more effective.
These ultra-durable batting gloves are made with spandex back to afford an amazing fit and breathability, no matter the size of your hand. This ensures that you will be not only comfortable but well fitted, whether you have large or small hands. The palm of the glove is another story altogether and is even more commendable. These gloves are finished with Pittard Oil Tac palms for added durability and impressively improved grip. To be specific, they are made with Pittard Oil Tac 2 treatment that makes them not only tougher but also softer, which is something else to consider.
These gloves are not only optimized for an excellent fit and grip, but they are also optimized for enhanced sensitivity. The palms are not just tough and soft, but sensitive. That means that you can feel almost everything the bat has to tell you, right through the palms, as though you weren't wearing gloves at all. With Worth batting gloves like these, you don't need to make any compromises. You can have comfort, grip, and sensitivity all in one package.
Additionally, as mentioned, you can easily find a pair of batting gloves like these (and at a great price!) at HB Sports on their website, HeadbangerSports.com. Whether you like these Worth gloves or you want to investigate whatever options are still out there, you can find plenty at HB Sports. Plus, their customer service team is always ready to help. If you aren't sure yet whether you want to try batting gloves or not, give their team a call at 1-888-540-BATS and see what they have to say on the matter.
For more information about Baseball Bat and Baseball Gloves Please visit: Headbangersports.