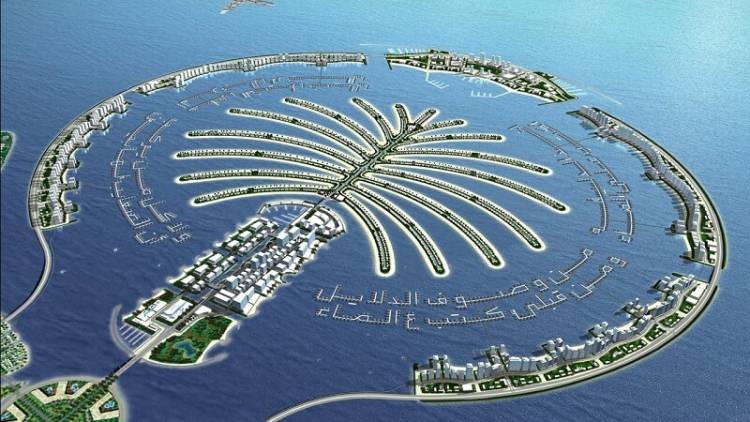 What Are The Best Places To Visit In Dubai
Dubai is one of the most popular travel destinations in the world, known for its stunning architecture, luxurious shopping, and world-class entertainment. This city has something to offer for everyone, from adventure seekers to beach lovers and shopaholics. Here are some of the best places to visit in Dubai:
Burj Khalifa: The tallest building in the world is a must-visit when in Dubai. The Burj Khalifa stands at a height of 828 meters and offers breathtaking views of the city. Visitors can go up to the observation deck on the 124th floor and enjoy panoramic views of Dubai's skyline.

The Dubai Mall: The largest shopping mall in the world is also located in Dubai. The Dubai Mall has over 1,200 retail stores, a movie theater, an aquarium, and a wide variety of dining options. Visitors can spend an entire day exploring the mall and enjoying the various attractions.

Palm Jumeirah: This artificial island is shaped like a palm tree and is home to some of Dubai's most luxurious hotels, such as Atlantis, The Palm. Visitors can take a monorail ride to the island and enjoy the stunning views of the Arabian Gulf.

Dubai Miracle Garden: This garden is home to over 45 million flowers and is the world's largest flower garden. Visitors can stroll through the various themed gardens and enjoy the colorful displays.

Dubai Creek: This saltwater creek runs through the center of the city and is a historic site. Visitors can take a boat ride and enjoy the views of the city's skyline while learning about Dubai's history.

Dubai Fountain: Located at the base of the Burj Khalifa, the Dubai Fountain is the world's largest choreographed fountain system. Visitors can watch the fountain show set to music and lights.

Dubai Marina: This waterfront district is home to a wide variety of restaurants, cafes, and shops. Visitors can take a boat ride along the marina and enjoy the stunning views of the skyscrapers.

Dubai Museum: Located in the Al Fahidi Fort, the Dubai Museum showcases the history and culture of Dubai. Visitors can learn about the traditional way of life in Dubai and see exhibits on pearl diving and camel racing.

Ski Dubai: Located inside the Mall of the Emirates, Ski Dubai is an indoor ski resort that offers skiing, snowboarding, and other snow-related activities. Visitors can experience winter sports in the middle of the desert.

Jumeirah Beach: This public beach is one of the most popular in Dubai and offers stunning views of the Burj Al Arab hotel. Visitors can enjoy the white sand beach, swim in the clear waters, and participate in various water sports.
Click Here To See More