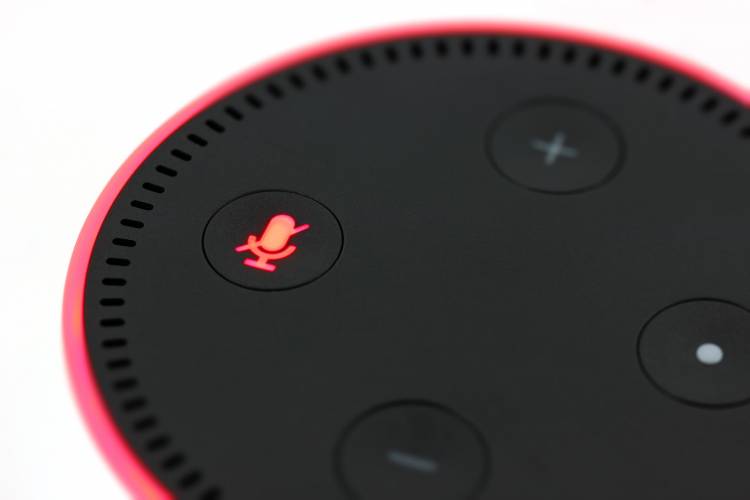 How Voice Search Technology is the New-Normal?
With the evolution of technology, the SEO will constantly deal with the new ways of searching. One of the trending and highly evolving search technique is voice search. It allows user to use voice command to search on not only search engines and voice-assistants but also audio-based mobile applications.
---
What is voice search?
---
It is the simplest and the easiest way for the conversion of speech to text format with the help of searching assistant like google assistant. It is the technological evolution in speech recognition techniques. It works through the use of conversational languages, artificial intelligence, machine learning, optimizing and assisting user queries through voice search technology by using the internet and its search engines.

---
Why voice search is important in day to day life?
---
Many consumers i.e, the young and old generation are more likely to experiment with newer and more advanced future of technology. A lot of them are yet to learn about advanced technology and controlling their smart devices. Various audio-based apps like bolkar app work on voice technology where everything on the app goes through voice. This also gives a benefit of use to their users who can easily navigate through the app and literally ask voice-queries. Recent data shows that about 40% of youth people use voice search technology at least once in a day, about 30%-35% people use this technology for using google map for route direction.

below is the data which shows the use of smart application which work on voice technology.
---
How voice search works with SEO?
---
The voice SEO works on the optimization of keywords or phrases using a voice assistant, which make use of question modifiers. for example, Alexa uses Bing's search engine to answer users' queries.
---
Is the voice search the future?
---
Google reports that 20% of their searches are made by voice search and it mentions that it provides 95% accuracy rate for voice recognition. Google assistant is now installed on 400 million devices, 5% users use voice search for shopping, almost 55% of teenagers use voice search for their day-to-day activities.

This data shows that voice search technology is one of the fastest-growing technology and is making 50%-60% contribution in users' activities today.
---
Have you ever imagined how Alexa, Cortana, Siri, would work without voice search technology?
---
The latest designed smart devices work on voice search technology, but what if there were no such voice search kind of technology invented? This device would rather work like the other Bluetooth technology with the upgraded version or some little more advanced function would have been added to it. That wouldn't have been that accurate and would have not understood the user's demand so aptly. There would have been a huge human effort to search and sort music, weather forecasting, current news etc.

We can easily understand how voice search technology so far is evolving with the latest technology and according to human need. Moreover, it has become a part of human lifestyle, a necessity of today.

---
How voice search work?
---
The voice search technology currently supports 21 languages including Sindhi and Spanish. It should be understood that 'language' is one of the important factor to get accurate results from an application working with voice search.

Smart devices that work with such voice search technology or voice portals access information from users' voice through their local regional languages and in response, these smart devices will respond to user in there same local regional languages with the use of internet.
Let's take a simple example," show me latest trending matte lipstick", now the voice assistant will show you all the latest trending matte lipstick or take another example i.e, searching any nearby location, the voice assistant not only direct you but also take you to the destination with the shortest distance.
---
Let's have a look on other uses of voice search technology:
---
If we talk about e-commerce, voice search is the trending and most gaining popularity in shopping, purchasing various gadgets, groceries etc.
In the education field, voice search technology helps the students or early learners to make effective use of technology and also for less literate or uneducated parents, this technology will help them to direct their children smartly.
Of course the google map helps the user by searching the location, showing direction while driving a vehicle, keeping updating about the routes and the amount of time required to reach the destination.
As already mentioned above, smart devices like speakers and other home assistants work on voice search.
If we talk about small business, many less skilled and less literate people are moving forward with this technology and have started their mini businesses or work from home by making effective use of smartphone and voice assistants.
Voice search also has useful application in data science, cybersecurity, criminology and medicinal field, etc.
Robotics, artificial intelligence, machine learning are some of the latest trending advanced technology that work effectively with voice search technology.
Whether it is for the educational purpose of young students or whether it is for business; whether it is for less educated people or whether it is for the entertainment purpose, Voice technology is gaining popularity in almost every age segment. Day-by-day voice search is gaining popularity, it has direct and indirect effect in our changing lifestyles and we can see furthermore benefits and uses of this technology in future.