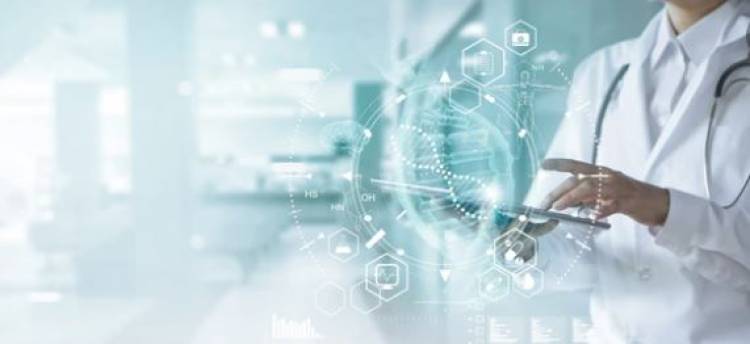 How to Start a Medical Equipment Business in 2021?
Doctors and other medical experts depend on high-quality equipment to treat their patients. If the idea of a medical-related business sounds good to you, then it might be the best time to start your medical equipment business.
Whether you want to start a wholesale business or a retail store for medical equipment, it is up to you. Once you have decided on your business's niche, you can move forward to building your business plan.
Starting a medical equipment business in 2021 is not that difficult. But if you want to avoid unnecessary risks and hurdles, then you should follow specific steps. We shall tell you all about those steps but before that, let's discuss why you should start a medical equipment business in 2021.
---
Why You Should Start a Medical Equipment Business?
---
There are numerous reasons to start wholesale medical supplies in 2021. To start with, the medical equipment business has a market value of more than $160 billion.
---
What does it tell you?
---
It means that by starting this business, you will be setting yourself up for success. However, you will need to specialize in a particular line of products with huge profit margins.
Another reason to start a medical equipment business is that there will always be a need for these products. so you will never have to worry about products' demand. Besides, this business is not restricted to seasonal sales and profits.
---
Steps to Start Your Medical Equipment Business
---
The following steps will guide you about how you can start a medical equipment business in 2021:
Conduct Market Research to Select the Products
You should conduct thorough market research to determine what kind of medical equipment you want to sell. There are mainly two types of medical equipment businesses:
Some suppliers deal with medical items for professional use, such as feeding tubes and gloves.

Other businesses deal with home-care medical supplies such as canes, medical beds, bedpans, and home diagnostic test devices.
With the help of market research, you will make a better decision and choose the type of medical supplies with the most profit margin.
Secure Your Operating Licenses
The next step involves the registration of your business on different levels of government. Firstly, you will need to register your business with the Internal Revenue Service (IRS).
After that, you can get licenses according to the type of product you select. You can use Business License Wizard to identify which licenses would be relevant to your products.
Find Funding
Most medical supplies are based on the latest technology, which can make them quite pricy. You must have a clear understanding of your budget.
Your investment range will define what type of medical equipment you should sell. You can also find funds if you do not have enough. Some of the funding options are as follows:
Small business loan

Bootstrapping

Crowd-funding

Investors
Select an Office Space or Warehouse
The next step includes the selection of locations for your office and warehouse. You should consider several options before deciding on a perfect place for your business. Check the rental and market value of a location before setting up your business there.
Find Manufacturers, Distributors, and Suppliers
Once you have a location, you can start your search for manufacturers and suppliers. The selection of the right supplier can set a perfect course for your business.
You should consider a few factors while selecting the manufacturer, distributor, or supplier for medical supplies. These factors may include the following:
Market reputation

Future innovation

Communication

Quality

Expertise

Delivery systems

Payment options
If you are establishing a wholesale business for medical equipment, then you should check the online wholesale platforms to get your stock.
Get Online Visibility and Start Marketing
Finally, you can create your business website and start letting people know about your company and products. You should adopt effective marketing strategies to build a strong image of your business.
Listing your medical supplies on digital selling platforms and connect with your customers through social media platforms are just a couple of ways to promote your business successfully.
Final Thoughts
Starting a medical equipment business in 2021 is not that hard if you know which steps you should follow. Remember, the deeper your market research is, the better you can start your business. We hope that the steps mentioned above will help you start your medical equipment business without much difficulty.