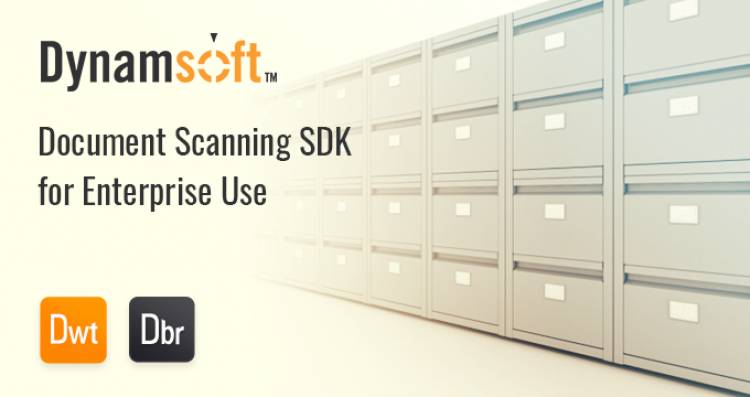 The Best TWAIN Scanner SDK for Robust Document Scanning
The market is filled with different types of document scanners. Based on the technology these scanners work on, there are ISIS scanners, WIA scanners, SANE scanners, and TWAIN scanners. Out of all these technologies, a TWAIN scanner clearly has some significant advantages. This article will cover all the features of a TWAIN scanner SDK that make it the best option for robust document scanning.
Noteworthy Features of a TWAIN Scanner SDK
Before we discuss the crucial features of a TWAIN Scanner, let's first get acquainted with TWAIN. TWAIN is a scanning protocol, which was initially used for Apple Macintosh and Microsoft Windows operating systems. It added Linux/Unix support since version 2.0. TWAIN is the most common standard and protocol used in document scanners. Now, let's go through the features of a TWAIN Scanner SDK and how it can benefit your business.
---
Powerful Scanning Capability
---
TWAIN scanner SDKs provide strong scanning capability. You can easily scan hundreds of thousands of documents in a single session. The same is not possible with other types of document scanners. You can create a web application to scan documents in common browsers or create desktop-based applications. With a good TWAIN scanner SDK, it just takes a few lines of code to develop a document scanning application.
---
Multi-OS Support
---
Different users will use different browsers. Hence, multi-OS support is essential. Another reason why a TWAIN Scanner is preferred over other technologies is that it supports all standard browsers. Windows, Linux/Unix, and Mac OS- a TWAIN Scanner supports all browsers.
---
Digital Camera Support
---
The digital camera support with a TWAIN scanner is way better than a scanner working on other technology.
Cost-Effective
A TWAIN scanner SDK is cost-effective. The initial cost of an SDK may be higher, but it will save you a lot of time and money in the long run.
---
Introducing Dynamsoft's TWAIN Scanners
---
Dynamsoft is a leading name in the mobile capture industry. The company was founded in 2003 and is trusted by various Fortune 500 organizations across the globe. Its Dynamic Web TWAIN SDK is an enterprise-grade document scanning SDK that lets developers build web applications with robust document scanning capability using just a few lines of JavaScript code. It allows users to scan and capture documents of different formats and supports multiple editing features. A host of robust security features make it the top preference among other document scanning SDKs available out there.
The company also provides Dynamic .NET TWAIN SDK, which comes with efficient, rich, and quick-to-implement APIs for webcam and scanner software development. It is a document scanning SDK based on the DirectShow and TWAIN standards.
If you want to explore these document scanning SDK features in detail, you can download their 30-days free trial. You can only check out their online demo to see them in action. If you have any doubts or queries, you can reach out to Dynamsoft's technical support team, and they will help you out. Click here to find out more.