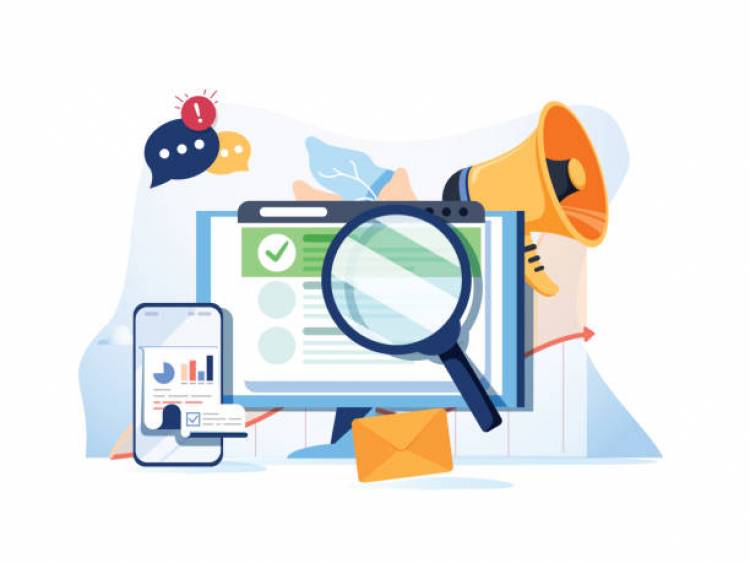 What Services Do SEO Companies Provide?
The marketing techniques of businesses have changed a lot over the past years. Due to digitalization, innovative marketing strategies are replacing traditional methods. One of them is making a huge contribution to the enhancement of websites and their position in the market - its SEO.
The demand for SEO, or Search Engine Optimization, has greatly increased in recent times. 55% of businesses are investing in SEO services today.
If you are new to the digital marketing world, you are probably shopping for SEO services online and have come across several SEO company websites. Although SEO companies mention their internet marketing services on their websites, it may be difficult to perceive the benefits of those services. It is especially true when you are not so familiar with their lingo.
Therefore, we are here to explain the services SEO companies provide and their benefits for your businesses.
Services of SEO Companies
SEO Audit
An SEO agency performs an SEO audit to have an in-depth look at your current SEO strategy. Even if you don't have one, your agency will perform a website evaluation from an SEO perspective. Since your website is always on the radar of search engines, they figure out the areas that are excelling and the areas that need to be strengthened to improve your website.
The agency looks for the following elements on your website:
HTTPS to check if your website is secure. Google gives preference to secure websites.

The setting of analytics tracking to track the source of your leads and sales.

Robots.txt file to prevent search engine crawlers from crawling and indexing public hidden pages on your website.

Website errors that prevent your website from securing the premium listing spot.

Indexed pages to drive organic traffic to your website.

An XML sitemap for listing all the pages on your website that you want the search engine to index.

The loading speed of your web pages.

Optimized meta elements - title tags, meta descriptions, and site content.

Conversion rates using different tests.
Competitor Analysis
The Internet is a dynamic marketplace. No matter the niche of your business, you need to keep a tab on your competitors to rank at the top. SEO companies conduct competitor analysis of your website to discover both your online and offline competitors. They analyze the strengths and weaknesses of the strategy of the competitors and use the insights to build your SEO strategy. This helps your business to be proactive.
Content Analysis
Website content is the most important aspect to convert visitors into leads. The SEO team diagnoses the following issues by analyzing the existing content on your website:
Voice search compatibility

Poorly targeted keywords

Poorly ranking content

Duplicate content

Missing pages

Inconsistent name, address, or phone number for local SEO
The agency helps in creating SEO-optimized content by resolving these issues.
Off-page Analysis
The SEO specialists conduct off-page optimization to optimize factors present outside your website that can affect your ranking in search results. Its goal is to enhance the online presence of your brand and build the trust of users. The following elements are considered for off-page optimization:
Increase in organic traffic

Local SEO content

Unique title tags and meta descriptions for each product and service area

Consistent NAP across every listing

Authentic reviews, marked up with schema

Reputable directory listings

A mobile-friendly website

Authority building measures
On-page Optimization
An SEO agency focuses on on-page optimization to optimize the features of your website according to the algorithm of search engines such as Google.
On-page optimization services include:
Updating title tags, meta descriptions, heading tags for search.

Auditing your website's structure, information, redirects, and internal linking.

Creating a sitemap.

Optimizing site images.

Researching and optimizing the website for relevant and most searched keywords.

Analyzing the site usability, speed, and design.

Creating new landing pages to drive traffic.
Monthly Reports
With a monthly performance report, the SEO agency can provide you instant insight into the results of its SEO strategies. It covers necessary details about your website's organic traffic, conversion rate, and rankings in search results. Moreover, it helps your team to stay on the same page with your SEO service provider. With such insights, they can plan future strategies in a streamlined manner.
SEO is critical to your business today. It needs consistent efforts and relevant strategies to gain results. Therefore, choose an SEO agency that provides you all the SEO services that can uplift your business.
Karma Snack is a trusted Miami SEO company providing full-fledged Search Engine Optimization solutions. Their qualified team can handle your SEO campaigns and help you achieve higher online visibility, We also offer SEO services for hotel marketing. To know more, visit their website here.