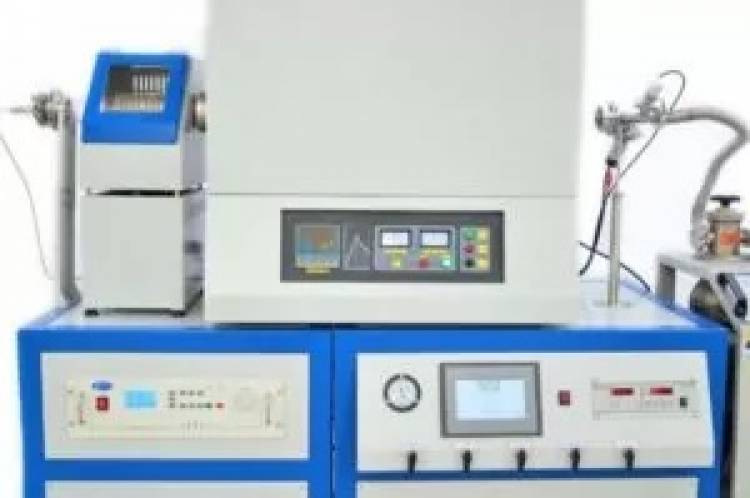 Tube Furnace- Helps in Purification of Inorganic and Organic Substances
Tube furnace is an electrical heating device used in factories for various purposes for example-purification of organic and inorganic substances, accelerated aging, coating and many more. Tube furnaces are also called vacuum tube furnace or atmospheric tube furnace.
---
What is a tube furnace?
---
These tube furnaces can be of various designs but one of the most prominent is cylindrical shaped having heating shield at the inside which is controlled through thermocouple. Some of the tube furnaces have single tubes with a single kind of gas that can flow inside, and some can have multiple tubes.
Tube furnace based on design can be classified into two broad categories:
One full-fledged cylindrical shape which does not have any divisions.
Two is formed through two half-cylinders which makes the internal portion of it easier to access.
These tube furnaces are a result of decades of thermal research which has finally made us efficient enough to create tube furnaces even up to the level of 1800 degrees Celsius.
---
Tube furnaces and their types
---
Tube furnaces are produced according to a wide variety of uses and with different sets of tubes in them, that's why they have several types so we must at least know a few of them to understand their uses accordingly-
Sigle zone furnace- as the name itself indicates the single controller and single gas flow.
Multi-zone furnace- on the other hand, has a multi-gas controller.
Tube furnaces can range from 800 to 1800 degrees Celsius. There different kinds of tube which are used in the production tube furnaces according to the different level of temperature.
Quartz tubes can take from 100 up to 1200, the same goes for the stainless-steel tube while on the other hand aluminum tubes are the one which can take up to the highest level of temperature-1800 degrees Celsius.
---
Safety while using the tube furnace
---
Tube furnace can reach up to 1800 degrees of heat and things can get heated when it comes to the security of human lives – precaution is better than cure. There different measures of security taken by every company which produces the tube furnaces though some of them are universally taken. So, if you will buy your tube furnace for the factory from a leading company there are few things you need to know.
Controllers have over-temperature cut-offs for the low and high level of temperature as a precautionary measure so that you are aware when the tube is heating up beyond the threshold.
There are sensor-controlled systems for the situation of high temperature inbuilt in the furnaces. So, inbuilt sensors can sense the temperature and protect them from overheating
Even the workers that are using it, must be skilled and aware about temperatures and workings of the furnace tubes, they should be wearing proper gloves and dressed according to working condition.
Precautionary measures should be taken by the factories also that are using tube furnaces as crucial as it is for the industries to use the same goes for protecting and making the workers aware on board and having skilled workers around them.