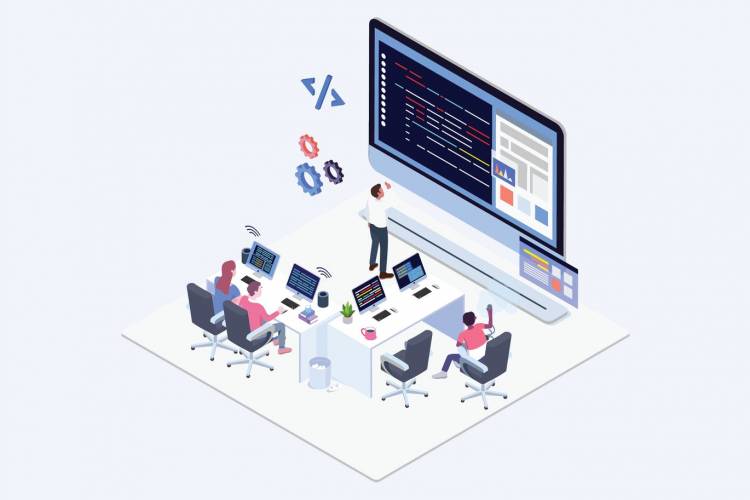 Magento – The Best Kept Secrets Revealed?
---
Are you confused? Is Magento The Right Choice? Let's find out
---
The pandemic led to the world locking itself down, leaving humankind quiet, waiting, and longing for something different. In came introspection about products online – wat works what does not-this question keep lurking in me even now.

Magento Web Development, an open-source technology –an eCommerce platform that offers e-merchants a smart, easy shopping cart system. This technology controls the appearance, the displayed content, and all operations on the online store. Magento web development provides smart –robust tools for Search Engine optimization, marketing, and else catalog management and its updates.

Magento Web development is rightly the platform that thrives on flexibility and operations, the developer understands the stiff nature of designing eCommerce sites and they are engaging with complete operational dynamism. The feature-rich platform operates on a highly intuitive administration interface which makes the marketing of content and buying /selling simple. Magento offers flexible, hence creating the most powerful digital marketing tools creating desirable eCommerce platforms.

---
Flexible
---
With the entirety of all focus on Magneto's flexibility, keeping expectation closer, it allows easy integration using the third-party tools, it provides several custom options, and allows the most unique brand and personality that your organization wants to showcase you're in the best form.

---
Responsive approach
---
The all-new mobile-friendly design features make Magento one of the most preferred mobile solutions for organizations and merchants. Out of all the options available in the shopping carts and the designs for checkouts that work in an environment and even the screen sizes, you can manage your cashing management for responsive and quicker responses and more and more viewers look for a storefront for all products that help them bring down cart abandonment.
---
Simple integration options
---
If you are looking at integration and synchronization with Magneto on several CRM platforms such as Hub spot, Infusion soft, and Salesforce – it works effortlessly in simple integration. One can also work with third-party technologies to promote digital marketing toolkit so it can offer simple access to all vital marketing and analytical data.
---
Open-source platform
---
Magento development as mentioned above is an open-source platform that brings in a lot of advantages right from the robust expansion of the community, consisting of developers who are striving hard by contributing with their code and security protection. These Magento developers bring with them expertise and the ability to create solutions that any business demands. This allows Magento application development to take a correct path and ensure all solutions are answered as required.
---
Importing Data and managing catalog
---
Magento being a facilitator for eCommerce systems and applications saves the value and brand image, which as a result saves cost associated and also helps you launch and promote your brand. Browsing catalog and managing catalog are simple options since the platform is responsive and supports all micro and macro-sized businesses. Those organizations who knees a mass application volume, Magento application development serves as an excellent source for third-party catalog management solutions

---
Heightened security
---
Talking about the secure, it protection provided by the Magento security scan option, Magento application development uses over thirty security tests to provide smart insights from their experience for the current Magento store or operation. The dynamic nature of the Magento toolkit makes the e-merchants scan their act and identify potential disobedience and disparity. Tolerance is zero %. When you have a community, you have a big support mechanism, and since all e-merchants are in a lookout for any snag/glitch that is all the time looking for security supports.
---
Magneto proves a strong solid foundation
---
Magento Commerce is a great name for the customizable framework and thus only permits those who allow the ability you scale, expand verify thousands of products and their customer behavior with a different platform, this allows the platform to adapt, meet the challenge that the websites bring.

A complete product administration system, customized marketing, shopping facility, working with multi-currency, merchandising tool increases conversion, visibility, and makes e-commerce a seamless affair.

---
What are you waiting for?
---
Promote your product and be known in the online world –this is the new normal –a demand of time! Begin the journey if you have not set your foot yet- there is no secured tomorrow if today you do not utilize time and your effort righteously.

An era of pandemic yet an era of homecoming and a new beginning. Magento apart from being flexible, extensible, and supportive is a great platform to collate insights, and this in turn help boost one's performance using sharp business intelligence
Let this read help many small business owners to mid-sized businesses and even top enterprises who are yielding great results in term s of flexibility and robustness –Magento helps you achieve all.