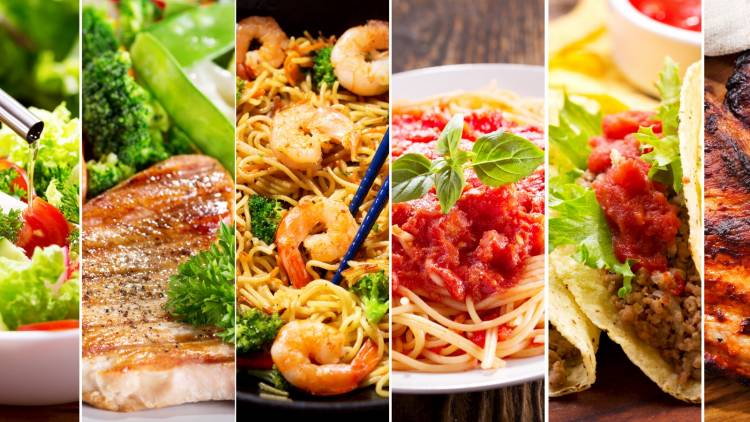 THE LAND OF LEGENDARY FOOD
The land of Uttar Pradesh offers a diverse variety of food, say it be street foods to nawabi varieties as well. The cuisine of Uttar Pradesh has a lot of offer due to its geographical diversification. It consists of both vegetarian and non-vegetarian dishes of different varieties. The cuisine of UP shares a lot of dishes and recipes with the neighbouring state of Delhi, Uttrakhand, Haryana. Mughlai and Awadhi are two famous subtypes of the cuisine of the state. People love to taste Famous food of Uttar Pradesh.
The land of legendary food a.k.a Uttar Pradesh.UP has a lot of food offer starting from kachori, aloo curry, to famous biriyani, it has all the taste in its platter.
Some famous food to be named are:-
Kachori, chole bhatore, the chilla,boondi, dum bhindi fried whole okra,bedmi, stuffed with spiced potato filling.
Let's know about some food of Uttar Pradesh.
Talking about UP cuisine, it will be difficult to rank anything as no.1 but it can be largely categorized into sweet, salty, sour, spicy astringent.
Nawabi dishes such as are biriyani, pulao, kaftan Bihar are famous in the city.
'Nihari' has its history in the name itself. It was meant to be a portion of food for the working class to sustain through a long working day. Nihari was such a power-packed, nourishing dish that one could go through the day's work on a healthy breakfast of nihari.
Biriyani is a one-dish meal. It is prepared in a pot on dum(slow cooking to allow the marinated meat in its juices and perfectly with layered rice and aromatic substances), and the rice is gently fried.
Here is some Sweets of Uttar Pradesh in bellows-
Malpua:- Malpua is a sweet dessert of Uttar Pradesh. Malpua is made of maida, deep-fried in oil and then soaked in cardamom father sugar syrup. It is the Famous Dish of Uttar Pradesh.

Revari-made of white til sweet delicacy mostly eaten in winter

Gujiya:-is a deep-fried sweet dumpling, made with suji or maida stuffed with a mixture of dried fruits , sweetened khoa and fried in ghee. It is a favourite and important sweet of North Indian culture. Everybody equally loves it despite age

Balushahi:-is a famous sweet from Uttar Pradesh. It is deep-fried goodness soaked in sugar syrup.
Other dishes from this land of legendary food includes:-
Batti chokha:-It is an authentic dish made from wheat which is round and chokha is made from tomato, brinjal, mashed potato. The baatis are baked in mud ovens which gives a unique aroma and taste. It is paired with desi ghee, green chutney and chaat masala.

Tehri:-is a very simple dish but the simple dish should never be underestimated, made from the finest of all basmati rice. Varieties of vegetables are used and cooked with the rice with different spices which adds an extra flavour and aroma. The dish is paired with green chutney.

Galaouti Kebabs: it is prepared with minced meat and then it is mixed with spices and baked on a Tava. The aroma will leave you mesmerized.No wonder why it is the most famous dish in the city of Nawabs.

Bhindi ka salan: made with bhindi(ladyfinger). It is authentic Awadhi cuisine. The ladyfinger(bhindi)is crisp-fried and then is dipped into yogurt based curry with the twist of different spices.

Dum Aloo: If you are a fan of spicy food then dum aloo is the perfect treat for your taste buds. The potatoes crisp fried and then soaked in a thick gravy made out of various spices.

Chaat: Chaat is the favourite dish of the people of Uttar Pradesh, made of an enormous variety of flavours, with various toppings and masala. A wide variety of chaats are found on the street of Uttar Pradesh such as aloo tikka chaat, samosa chaat and samosa chaat.

Kulfi: Kulfi is a famous dessert which is usually enjoyed in summer. The refreshing taste and flavour of the kulfi are very relaxing. It is made of churned milk, flavoured with cardamom and saffron and mixed with dry fruits.