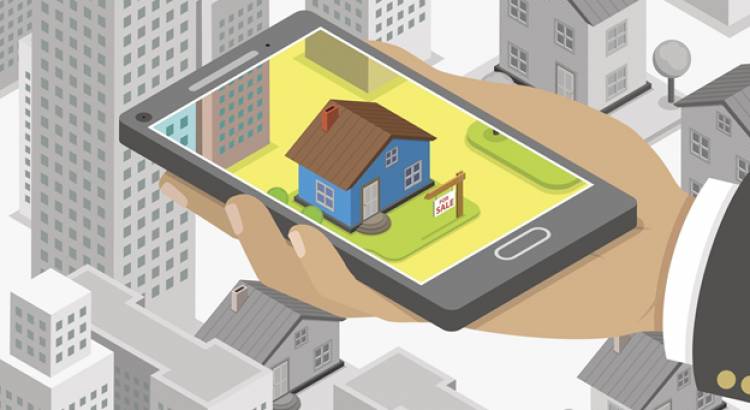 Key Essentials For A Real Estate Website
With progress in digitalization, real estate agents are also realizing the importance of real estate marketing. Many even establishing their websites to bring them business online but they are not as effective as they should be. Why doesn't the website give them optimal results?
It is because they overlook key factors that can make their real estate websites effective. More than a decade ago the main source of your real estate sales was through word of mouth traveling from one person to another. But these days all searches are one click away on the internet and that is where you will find most of your potential leads.
To increase your chances of getting more potential leads you to need to have an effective website that helps in securing clients for you. You need to build a positive image in their mind regarding you, use your website to take them on a tour convincing them that you are the premium choice of realtor.
To help you out we are combining these key factors to turn your website from average to effective. In turn, boosting your probability of getting successful leads.
---
Mobile Responsive Website
---
Use a professional web designer to make sure that your website is mobile-friendly. Mobile is probably the most commonly used electronic device and people use it to connect to the internet. You can use it to connect to potential customers and securing leads.
You want to ensure that your customers have a smooth experience irrespective of their device, your website should perform with the same efficiency on a tablet, desktop, laptop or a mobile. They should easily be able to access information across all possible electronic platforms.
---
Good Imagery
---
Want your content to shout a little bit louder? Add some images. Pictures speak louder than words. Try capturing images that are aesthetically pleasing to look at. Make sure they are of high quality and you should also optimize them for the website.
Make sure there are sufficient pictures available of each property present on your real estate listing. So, the customers can have a fair idea of what they are spending their money on. This will help build their trust and increase your level of transparency with your clientele.
---
Quality Design
---
Whereas content is the key factor of a successful website, the design is not far behind. Eyes play a huge role in how we perceive things. If something is pleasing to our eyes we will be sure to give it a try, while we will instantly ignore something that is not attractive to our eyes.
Keep your website design simple, classy and elegant. An overcrowded website can be a hard maneuver. Try to go for a design that complements your content. There are different web applications that you can use to design your website with a wide variety of themes available, Word Press real estate website design is a good option.
---
Easy Navigation
---
Smooth navigation allows for a hassle-free journey as they move around the website. A good navigation system allows the customer from one page to another easily, they always find it easy to discover the next step.
You can ensure this by avoiding overcrowding your website and having complex drop-down menus. Try to have a simple yet interactive menu. Also make sure that redirecting links on your website are functioning properly, taking people easily to their page of interest.
---
Proper Listings
---
A real website that does not have proper listings lack appropriate information that is the need of every customer. Good, informative listings increase the stickiness of the website as well as inform the customers.
These will encourage the visitor to stay online for a longer period of time and explore the website. As they spend their time scrolling through one listing after another they might even land on a property they actually like and might even end up buying it.
---
Search Engine Friendly
---
Search engine optimization is very important for any website and is the best way to show up often in search engine results. This way you can increase the incoming traffic on your website.
This is done by optimizing your content, title, and taglines by using appropriate keywords relevant to your content. Google will detect these keywords making your website more visible. Get an SEO expert for your website to aid you with this whole procedure to increase your ranking on Google.
---
Conclusion
---
If you have set your mind on creating a website for your real estate agency make sure that you wisely chose your website design agency. In case you already have a website and feel that it is not as effective as it ought to be you can always incorporate the above factors into your website design. A good website helps you stand out among the competition and attract more people.