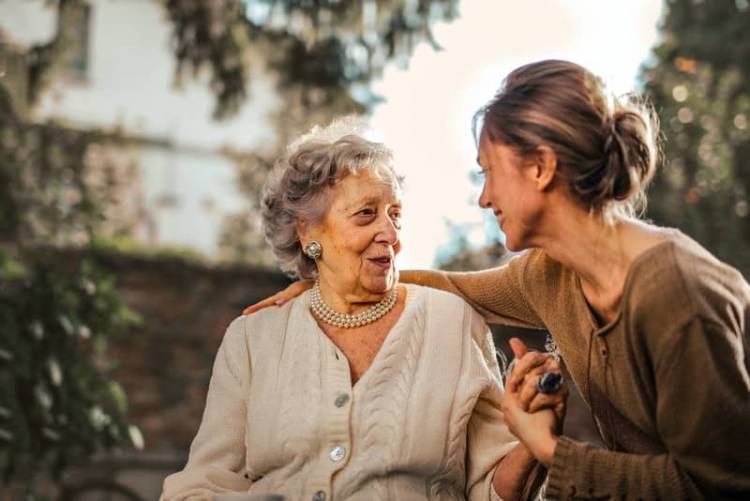 How Technology Can Bridge Caregiving Gap
Aging is something we all have to deal with sooner or later and ensuring a safe and secure life in the later years of our lives is what we all look forward to.
As technology is developing, it is becoming easier to take proper care of the elderly members of our families, regardless of whether they are away from us or not.
---
Shifts in Aging
---
The demographics of the aged are changing. The average life expectancy has risen and the social conditions and disease types that contribute to death have also seen a drastic change. These changes are affecting how elder people lead their lives.
Another point to add to this is the informal care that elderly people around the world practice when it comes to looking after the elderly. `Informal care could be better categorized as care that is provided in a non-professional capacity. More often than not, informal care is provided by people who are already aged 50 and above and might need care for themselves in the future.
---
A Grown-Up Approach
---
In more developed areas with better healthcare solutions, technology is becoming the means of filling the gap that has existed for years. Now, proper healthcare can be delivered seamlessly to various parts and settings.
Remote patient monitoring, for instance, is one such example of technology coming to the rescue in healthcare solutions. There are three main factors that are contributing to the expansion of the remote monitoring system for elder care: letting seniors choose where they want to spend the rest of their life, having elder's vitals shared with health practitioners via connected devices, and allowing family and informal caregivers some relief from daily care.
Nevertheless, instead of getting the elderly to make lifestyle changes in order to accommodate technology in their lives, technology itself should be built around the needs of the elderly.
---
Ease and Convenience
---
The remote monitoring system allows elderly people to connect with medical professionals instantly via video calls. This way technology can come in handy in monitoring for movement or falls via motion sensors and in assisting those who are suffering from a condition such as dementia.
With the advent of the remote caregiver monitoring system, elderly people's dependence on hired caregivers has shifted. Although not everyone will be able to access it, the technology paves way for independence and quality of life for the aging population. This technology is especially helpful in households where informal care has become a norm as it relieves family members of the immense pressure that the obligation for aging family members can create.
AI-based, internet-enabled monitors, motion sensors, and other technologies can remotely share real-time data with health experts so they can provide their feedback and save time for human interaction as required. These tech-based services are helping families, caregivers, doctors, and patients alike in creating a healthcare option that can be accessed remotely and in a personalized manner, allowing people to remain independent.