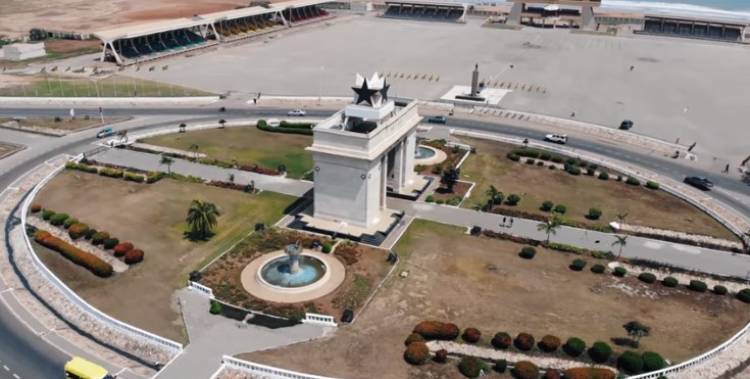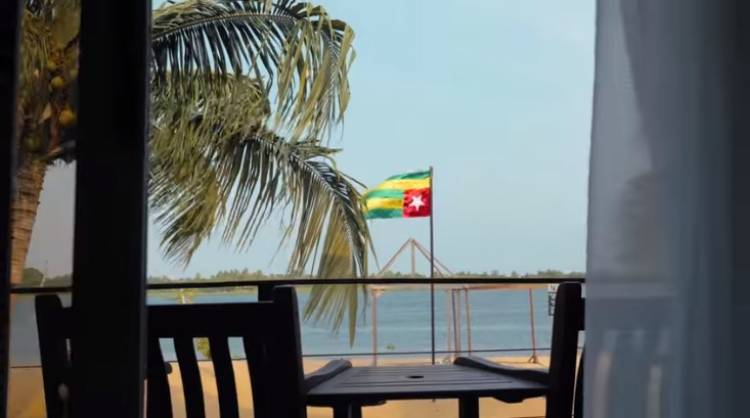 Why you should choose Ghana If you want to fly for Vacation
Ghana is one of its kind places, formerly known as the Gold Coast and a most striking jewel in West Africa crown. The country is blessed with mesmerizing sunny beaches, exotic wildlife, rocking nightlife, rich culture, welcoming locals, mouthwatering food, cosmopolitan cities and deep history. In short, it is a place that proves great things can come in small packages. With stable democracy and implausible development attracts more and more tourist from all around the world to explore this successful place. Ghana is often referred as "Africa for beginners" or "gateway to Africa. Ghana is also a land full of mineral wealth including gold, manganese, diamonds, and bauxite. Lake Volta is the largest lake in the world by surface is in Ghana with lots of other tourist attractions including dozens of castles, nature reserves, forts and national parks. We can say that Ghana is a place that has something for every kind of travelers.
Welcome to the most peaceful country in the world: Ghana is perhaps the only country in Africa with long stable democracy and booming economy, makes it a perfect spot for visitors to travel all year round. With the very low crime rates, extremely hospitable peoples and almost nil insurgency allows tourist to visit any time. The peaceful nation where serenity prevails even during the election times.
​​​​​Rich History: If you're fond of visiting historical sites or a history student, Ghana is surely your place. Country full of rich history with number of museums and must see historical sites such as Cape Coast Castle and Elmina Castle. One can explore the deep history of country while seeing the slave vessels, dungeons, old cannons and secret chambers and listening to the stories of past. Fort William and Fort Victoria are other notorious places which were used as lookout points to protect Ghana from Ashanti attacks in 19

th

century.
Colorful Craft Villages: Ghana is famous for its colorful vibrant crafts. Ghanaians loves to use bright colors and among all crafts practiced in West Africa, some stand out in a crowd like Kente cloth from Ghana. Kente cloth is characterized by tortuously woven with colorful geometric designs, usually dominated by bold colors of green, yellow, orange, blue and red. Lies in the heart of country's traditional cloth industry, the southern region of Greater Ashanti endeavors tourists to see traditional kente weavers creating this unique designs cloth.
Very Hospitable People: Ghanaians are very hospitable, one can never feel alone in Ghana. Their helping and kind nature is something that has become tantamount with the country. No matter where you're in the country, people are always ready to help you anyway they can and ensure that your stay in the country is exciting. Ghanaians are friendly, accommodating, welcoming and receptive. Some are so kind that they love to become your personal tour guide during your stay. While visiting Ghana you can meet plenty of happy, hospitable people and make new friends. A great reason to visit this beautiful place.
Unique and Diverse Culture: Ghana is a land with more than seventy different ethnic groups, each with their own traditional festivals. Tourist can enjoy unique yet delicious food, cheerful cultural dance and lively music in

Accra Ghana

. The country has more than hundred different languages spoken at different regions, making it the land of cultural diversity. Though the country has large number of ethnic groups and long list of languages spoken in one country, still Ghana is the most peaceful country in Africa.
Explore the New Heights in Ghana: You may be surprised to know that, a quaint town is the home to West Africa's highest waterfall in Eastern Ghana, located in the folds of mountain range that is the natural border between Ghana and Togo. Climbing the Mount Kilimanjaro is great adventure that no one wants to miss. Head out to the town of Wli in Volta Region to experience the glorious Wli Falls. Vibrant butterflies and wild pineapples make the trip more pleasant. One can hear the French language spilling across the Togo border. Nature and adventure lovers can plan a day out exploring the upper falls. Enjoy the walk in the lush greenery, see the orchestra of beautiful birds and explore the whimsical trees.
Amazing Wildlife: Ghana is blessed with amazing wildlife. Enjoy the domestic animals such as chickens, pygmy goats and herds of cows or pleased your eyes with colorful birds of paradise. Explore the cheeky baboons by the Shai Hills Production Reserve and monkeys at Kakum as well as marvel the closeness of the elephant herds at Mole National Park.
Great food and Music: Music has deep influence on Ghanaian culture. Infact, dance, music and drumming are gaudy ways of joy. Even a little event becomes an excuse to celebrate with the topping of music and drumming. Traditional songs with the accompany of drumbeat gives festive expression while the choral music is earmarked for churches and concert halls. Ghanaian food is delicious and it's the seasoning that makes their cuisine so popular. Roadside food in Ghana is a must!
Glorious Beaches and Water Adventures: The gem of Africa is blessed with over 540 kms of astounding beaches. The best part is, they are private paradises peppered with eco lodges but the downside is most of them are undeveloped and waiting to be explored. Tourist can enjoy the natural sighting at Cocoloca beach famous for nesting, Ada beach famous for birding and migratory whales. As well as beaches to enjoy water adventures like surfing, sport fishing, water skiing and yachting. Kokrobite beach is perfect spot for party and nightlife.
Bright Festivals and Mind Blowing tourist sites: In Ghana, there won't be any dull moments for tourist as there are plenty of stunning tourists site and adventurous destinations to explore. Ghana is an amazing country with at least one tourist site in every region; vary from religious buildings to canopy walkways and bewitching waterfalls. Many colorful festivals are also part of Ghana's culture and tourist can enjoy being a part of these festivities.

​​​​​​​
​​​​​​​​​​​​​​