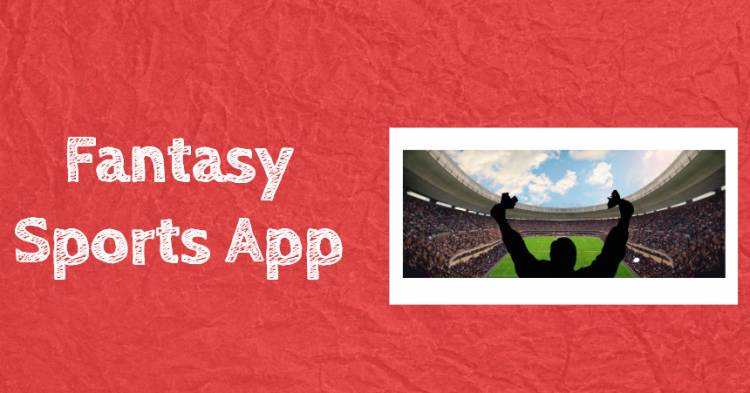 Top 5 App Where You Can Play Fantasy Football
For all football lovers, it is difficult to decide which Fantasy sports football app will provide a free-kick setting up a knockout stage meeting. Hardcore football fans usually spent their free time by keeping a football game on the rock. These football sports apps are offering better app designs along with more options due to smartphones for fantasy sports league management. With this, it is getting more and more difficult to select between the independent innovators and top names.
---
Leading 5 Fantasy Football Apps through Which You Can Play Better Sport
---
These five best Fantasy football sports apps will be beneficial for football players to play that fit any style. Check out these to play more amazingly-
---
Yahoo Fantasy Sports
---
It has a large online news presence and is freely available for both Android and iOS. It allows you to not only create and join Fantasy Football leagues but also involve basketball, baseball, and hockey. There is also the integration of video and written news clips relevant to the team through Rotoworld and Yahoo Sports, and providing data and analysis on the players. This app also offers a different option to play weekly or daily games for the real-money.
---
NFL Fantasy Football
---
It is directly sponsored by the NFL and draws the latest news from the source. Even, you can also get videos and news of hits relevant to players and users can start their leagues and can join the existing one too. The mock draft setting gives the most clueless user plenty of time for finding out how the draft day will go! And, other strengths are like easy lineup configurations and able to set up the trades. It is also freely available for both iOS and Android.
---
CBS Sports Fantasy
---
It is similar to Yahoo but it is not just limited to Fantasy sports football apps. Like many other rivals, CBS sports also provide you the facility to play in leagues using linked analysis and data within the app, although the features go some steps beyond. The varied projections, statistics, rankings, and player news are much deeper than any other apps and drawing on the experienced sport news commentators and reporters employed by the CBS company. If you want to run a league through any other platform, then use projection and analysis features from CBS sports for informing the play in other football apps too.
---
Footballguys Fantasy Football Draft Dominator
---
It is known as a paid fantasy football companion app and in this, the draft assistant is more of a team optimizer rather than a platform for the team. You can change the settings for matching with the league and then have the advantage of the adaptive rankings for an edge in keeping the roster in the top tier. As an updating player, you can watch and neglect the lists that are crucial during the season and can help make the last-minute bench changes with new information.
---
Rotowire Fantasy Football Draft Kit
---
It is only available for iOS and unlike its other rivals, it has a cost to download. Although, in this Fantasy sports football app, Rotowire finds countless methods for making the app worth and has a good reputation to back up the price. The tool involved in the kit allows the customers to personalize the difficult league rosters with scoring settings or generate an easy 'cheat sheet' for having updates. Players can also use the tools for having optimized draft picks, see projections, run the mock tests, and integrating the custom-made analysis.
---
Closing Thoughts
---
These famous fantasy football apps are a great way to connect with other people and enjoy the game. Fantasy Football App Development Company is developing More and more these kinds of apps for customers to give them the updates of their favorite players. Through these, players can cope up with the team and news of current players!!