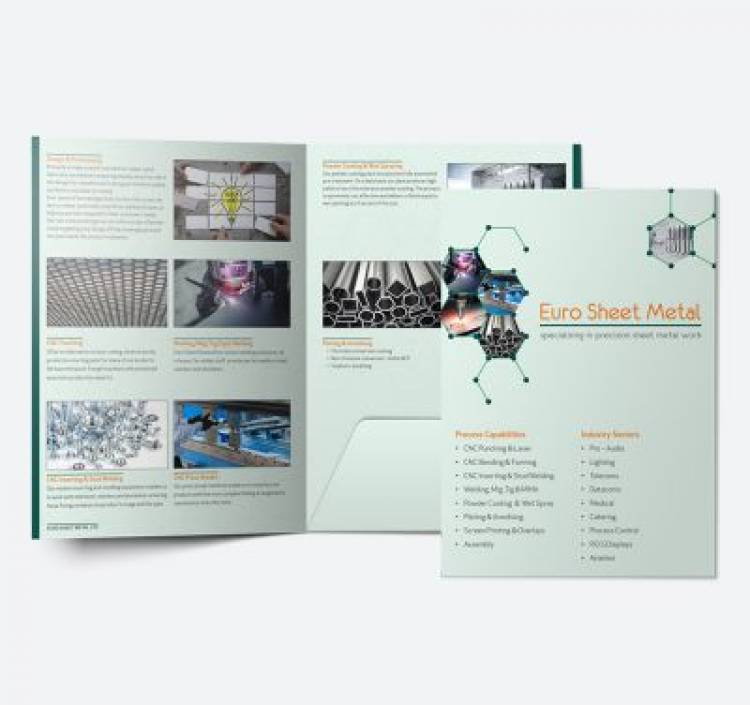 Tips on the Right Finishing Option for Your Company's Presentation Pocket Folder
Various documents are used in offices and business setups. For example, some of them are used for business meetings, and some are used to archive important information.
There are still others used to show information in different patterns suitable to the demands of the offices. All of these require a tool to manage them. This is where the business A5 folder comes in handy.
Some of these documents are in A4 size, while the others may be in one of many other sizes in use in an office. Various sizes include the legal size and letter-size documents.
These are used to serve different purposes. Some are used in important business activities. For example, A5 size is very useful in presentations. And, they look more beautiful with business presentation folders.
To make these folders a top-class product, folder printing has to be up to the mark. Furthermore, it must be of such quality that the customers are automatically attracted towards them.
Before choosing the right finishing options for your company's presentation folders, you need to research some available finishing options in the market. Below are the finishing options available in the market to choose from.
· Glossy Lamination
· Matte Lamination
· Spot UV Coating
Foiling in different colours:
· Embossing
· Engraving
· 3D Printing
All the above options have some meanings attached to them. You have to choose the best option that will match your design and company message. Here are some tips to help you choose the right finishing for your company presentation folder printing.
Lamination
Lamination options are used to achieve an elegant feel for your company presentation folders to corporations.
Aqueous coating is also sometimes used instead of lamination to achieve an elegant effect for personalised presentation folders. Still, the lamination option is recommended as it is a thin plastic layer that protects the stock and printing, and it's long-lasting and protects the presentation folder.
UV Coating
UV coating is used to achieve a high tech feel for your Custom Presentation Folder and is used widely to perform different effects.
Spot UV coating is used to highlight different portions of the folder printing while keeping another overcast. Other beautiful effects can be achieved using Spot UV coating and is a state of the art technology and most used these days for corporate printing.
Foiling and Embossing
Foiling along with embossing is used to achieve a classic effect for your A5 presentation folder. Foiling can be done in many colours to match your basic corporate colours.
Other custom colours can also be found but may take some time to see and maybe a bit expensive. Embossing is a great option to choose along with foiling as it gives a 3D effect to printing and foiling. Embossing can be done at different levels.
If you want to give a real classical look to your A4 presentation folders, then the recommended option is to go with silver and gold foiling mixed with different levels of embossing.
Glow in the dark and reflective inks are the latest finishing options. They are used for nightclubs and other corporate sectors that target putting their printing material in lounges and other areas where laser lights are used.
How Custom Printed Folders Can Enhance Your Life and Work
The plethora of different designs is only where it begins. Presentation folders are used every day in oodles of occupations and industries: Construction and trade, insurance and finance, manufacturing, real estate, and so forth.
They're widely used for presentations-instead of passing a big stack of papers to clients and customers and even business partners and collaborators-give everybody the documents they need in a great-looking, professionally printed folder.
Finishing options for personalised A4 folder are very important as it gives the finishing touch to all your efforts. So it would help if you chose the right choice and should know all the options available.
They are also used to carry and hold important business-related documents. Therefore, they may be designed and created to make them more useful in handling such tasks easily. For example, the business pocket folders have specially designed pockets on the inside of their covers used to protect and handle these documents.
Every business needs them to serve the basic task of document management. They can also be very useful in the promotion of business identity.
With their relatively large sizes, they can be used for advertising and marketing. In addition, important information, like contact info, business logo, brand image and taglines, can be printed on these folder printing products.
The utility and multipurpose usage have made presentation folders a unique product for businesses. They are in high demand due to these qualities. With a full-colour printing process, highly attractive designs can be printed with quality.
You never thought that custom printed folders could be so exciting, did you? Add some professionalism and tang to your business presentations and even storage folders. Your clients and customers will probably look at you with more esteem than ever.