Essential Tips for Buying a Washer and Dryer
With so many options across the price range, purchasing a washing machine can feel like a daunting task. It is essential to find a washing machine within your budget and ensure that you don't miss modern features. The comprehensive washer and dryer guide will help the laundry service & first time buyer. Here is a list of some fundamental things to think about before purchasing a washing machine.
---
Use of Steam and Sanitize in the Washer:
---

A popular feature is available in mid-range and high-end washers and dryers. Steam penetrates fibers better than water to release odors, stains, and ground-in dirt without damaging the clothes. When a stubborn stain is developed in your clothes, you will want to avoid the risk of damaging the clothes. You can use steam before the washing cycle to loosen the stain gently without any harm to your clothes.
Also Read: Here's Know How to Sell House before Relocation
---
Presence of Automatic Temperature Control:
---
High-quality washers are equipped with Automatic temperature control (ATC). When water enters the machine, an internal thermostat adjusts the temperature valves to ensure the perfect temperature considering a specific load and cycle type. This wash cycle is specifically useful when the outside weather is cold.
---
Capacity:
---
You should choose a large capacity washer if you want to wash large-sized or bulky items. Large capacity is available in the conventional model of the washing machine. The accommodation is measured in cubic units. If you buy a washer and dryer together, it will be easy to get a matched set that will work together.
---
Space:
---
It will be best if you have to open the door completely. There are stackable and combination washer/dryer options available. It is essential to maintain space clearance for the door to open completely.
---
Eco Bubble:
---
Presently, some washer dryers are available with the bubble generator, which helps to dissolve detergent in the water. Then, inject air to create a rich soapy foam cushion. This technology protects clothes from getting damaged.
---
Energy Star Rating:
---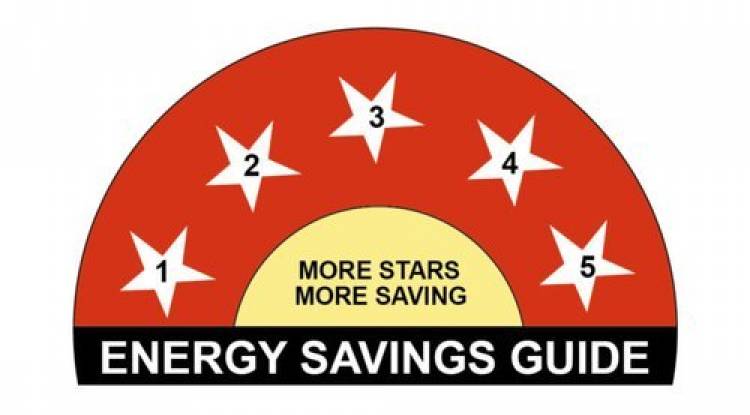 The energy star rating is an important aspect to consider when you will buy a washer dryer. A higher energy rating is advantageous to save on your electricity bill and reduces the overall energy consumption.
---
Ceramic Heater:
---
You can choose a washer dryer with a good quality ceramic heater, triple the longevity. It protects from the build-up of water scale. It also increased energy efficiency.
---
Air Wash:
---
Air wash is a good technology for the washer dryer. It helps deodorize and sanitize clothes. The heated air removes the unpleasant odor of the clothes. It also removes the bacteria without using detergent, water, or other chemicals.
Also Read: 8 LIFE-CHANGING UPGRADES FOR EVERY ROOM IN YOUR HOME
---
Maintain the Quality of the Fabric:
---
You will think about fabric care when you will buy a washer drier. Some washer driers are available with features which are automatically recommended a suitable wash cycle considering the information such as fabric type, color, and the degree of soiling inputted by the user.
There are two types of washing machines like top load and front load washer. The features of the washing machine are as follows.
After locking the lead, there is a separate door which will allow you to toss in the item that you have forgotten to put in the basket.

You can use a wi-fi connected washer, which will allow for washing load remotely. By using a convenient app, you can monitor the wash time and perform diagnosis quickly.

You can fill the tub with more water to deliver a thorough clean during the wash and rinse cycle.

Washers and dryers have many options for cycles. You will choose the option as per your requirement.

You can save your water bills by setting a washer machine.

A drier can detect whether your clothes are still damp. It will not waste energy for drying clothes that are already dehydrated. Over-drying is also not good for your clothes.

Washer dryers are facilitated with a steam cycle, which helps to clean and eliminate wrinkles.
Some driers offer a unique setting designed to refresh clothing that is waiting to be dried. Clothes like this can produce a damp odor over time. The steam cycle keeps them smelling fresh and clean. Some dryers have an option for steam clean to provide a light clean for the items which are not washable by the machine. These items are like a pillow, some delicates, and even children's soft toys.
The mentioned above information will help laundry service & first time home buyers to choose the right washer and dryer. Otherwise, you can choose a laundry service like Hello Laundry, which offers the best laundry service.