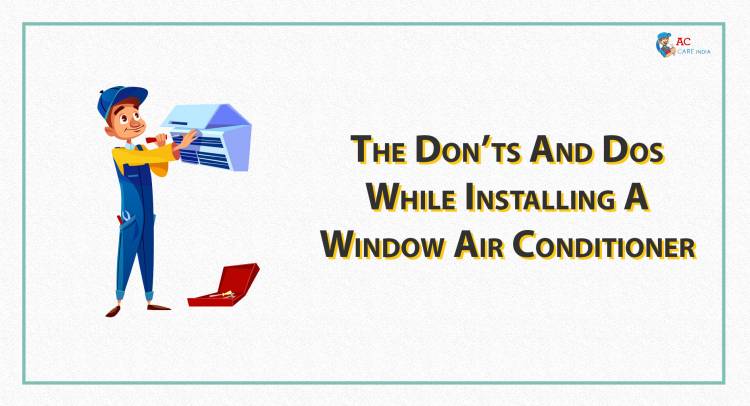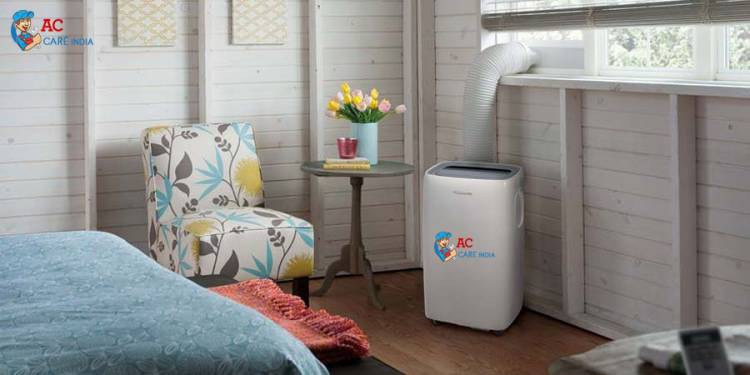 The Don'ts And Dos While Installing A Window Air Conditioner
We are living in an environment where air conditioner has become a basic need, and nobody can deny that. The temperature is rising day by day, especially during the summer months it is almost impossible to live without this. Either you have an aged person in your home or not, you will not get the ultimate comfort if you do not install an AC. However, there are two primary choices when it comes to choosing this, one is split, and the other one is the window. Hence, both of them work quite efficiently but undoubtedly different from each other. You are probably not suggested to do it yourself when it is about AC installation, but still, you can follow these tips below. But it would help if you were prepared for a bit hot and again, you can not say that "it's so hot".
---
You Need To Do Access Your Windows
---
First of all, you should know that every window is not suitable for installing an air conditioner. Since almost each of the appliances is made for a double-hung window and that means there will be a fixed upper pane and of course, a lower pane that eventually slides down and up. If you have a sliding window that moves from side to side, then you can implement that.
However, it would help if you had an electrical outlet that also accepts three-prong plugs and that will be close to the window. If you see, then you will notice that there are cord around 6 feet long, but you should never use any extension corn when it comes to installation. If you do so, it will be nothing shocking to face any sort to fire hazard.
---
Do Not Assume That You Have The Permit
---
Well, all of us do not live in our plot and home. Most of us rather live in an apartment where there are another 8 or 9 families are living as well. You should always check the HOA board before investing in anything that too an air conditioner. AC conditioner installation requires some permission for aesthetic reasons, and you need to assure every single thing before starting the installation process so that the other families do not have to suffer regarding anything.
---
Do Choose The Right Type Of Power For Your AC
---
When someone is buying an air conditioner, they need to be assured about two different numbers that are also typically indicated on AC's packaging. To purchase the right thing, you should check the energy efficiency rating and British thermal units that will measure your air conditioner's cooling ability in the long run. However, energy efficiency might depend on the area or country you are living in though you should also consider the space of your room and then go for the right one.
---
Do Not Neglect The Measurements
---
You should check the width and height of your window and then choose your AC accordingly. There are two sets of measurements where one is the square footage of your room, and the other one is the height of the window. Most of the packaging of the AC specifies these two categories so you should know the measurement before buying one. AC Installation cost generally depends on the area, and it keeps fluctuating.
---
Do Prepare The Window For Installation
---
It would help if you prepared the window before installing the AC. You should open the window as far it goes and then removes the screen and clean the windowsills, frame, and glass properly. After that, you need to measure the windowsill using a pencil and mark the center. Once you install your Ac, it should sit securely and correctly in the window without any additional support bracket. However, if you are choosing any heavy units, then it will need some necessary support, and that is an apparent cause. The AC installation charges will add up something extra for the windowsills.
---
Do Not Try DIY
---
You might be thinking that you are an absolute DIY expert, but you should not try this by yourself. To make your AC sit securely, you do need some help from an expert. Although, the expert will be eventually taking care of everything and he won't need your help at all. If you try this at home, you might end up being injured, and it can do some significant harm.
---
Final Thoughts
---
Hence, you know some of the tips that you should do and shouldn't. The air conditioner has eventually become an essential part of our lives, and if you haven't bought one, then you should try one. If you follow these tips and do all the necessary things, then you can consider that your new window air conditioner is correctly installed.