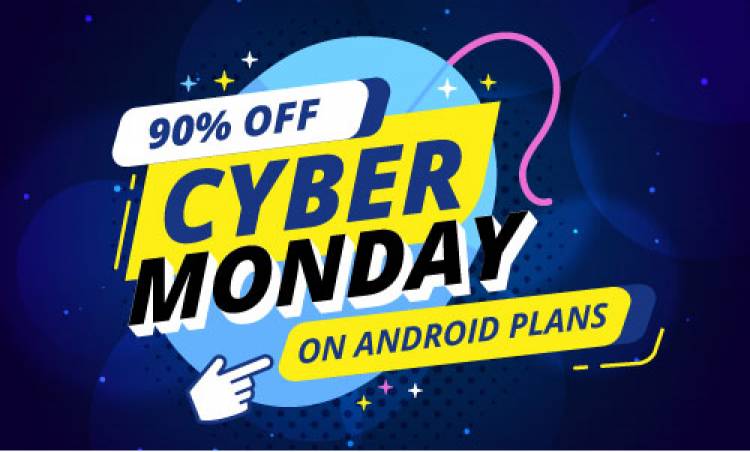 How Black Friday & Cyber Monday worthless without digital parenting?
The month of discounts is right around the corner and people are desperately waiting for the Thanksgiving Day holiday, Black Friday, and as well as cyber Monday. These are the events where every person loves to shop things on maximum discounted prices and retailers put all the goods on discounts on the web and as well as on real-life business entities. The month of November is also known as the month of the pre-Christmas season where people get prepared for Christmas.
Parents love to shop for kids and teens to make them happy but to forget their digital safety where they spend most of the time using mobile phone devices connected to cyberspace and get digital citizenship by creating social media profiles. What do you think buying costumes and stuff like that is more important than their safety online? I think no one argues unless someone is not aware of the online dangers and nightmares that kids and teens are facing these days.
Why Black Friday & Cyber Monday worthless without the digital parenting of kids?
Over the years, the smartphone technology has got boom and today everyone own a smartphone and internet access and social media presence. Secondly, let me tell you young kids and teens are the most addicted community when it comes to the usage of digital smartphones and tablets. Today, mobile phones are supposed to a pied piper that is attracting teens and kids towards its toxic features that are making young generation obsessed with the internet and social media platforms.
Additionally, the contemporary technological pied piper is far more dangerous the Hamelin one. Well, contemporary mobile devices manufacturers have been come up with built –in parental controls but these are worthless. How you can expect from kids to resist online activities themselves. Parents have to get the job done; otherwise teens and kids would become addicted to the mobile phones.
---
Pew Research Center: Cell phone addiction statistics
---
50% of teens they are somehow addicted to their cellphones and internet

95% of teens say they own a cell phone device

45% of teens say they always remain online on their digital devices

1 out of two teens have to face bullying online at some point of time

85% of teenagers say they use internet and cell phone to connect with people online

85% of teens are highly obsessed with social media activities
Additionally, youngsters spend their time on social messaging apps such as in text messaging, conversations, audio-video conversations, share photos videos and Voice messages. Children get access to the X-rated content, get involved in sexual fantasies online, adopt social media dangerous trends, and often become the victim of online bullying, and stalking. All these dangers online are due to the cellphones connected to the internet and it has very brutal and lethal effects on the mental growth of the young generation. That is why getting Black Friday and Cyber Monday discounts are worthless for parents unless they set parental control on their digital devices.
Make Black Friday & Cyber Monday worth it setting parental control on kid's devices
Parents used to of buying things particularly on pre –Christmas season such as Halloween, Black Friday and Cyber Monday, but they forget to set up online security of children. So, without setting the online safety of children everything would be worthless. So get 90% & 50& discounts on cell phone monitoring app and prevent all the dangers and nightmares kids and teens are facing by using digital phones and tablets connected with the cyberspace. Get maximum discount being a new user and 50% off on renewal. Install mobile phone surveillance app on kids' and teens' phones and once you have completed the installation then activate it on the targeted device. Additionally, you can use multiple tools to know what kids and teens are doing online such as social media activities in particular. You can record a live screen of the kid's phone to stay updated all the time. Furthermore, you can control the target device's inappropriate activities. Get the discount offer as soon as possible and keep protecting your kids until the next year.
Conclusion:
Don't ignore what your kids and teens are doing online. Plenty of potential dangers are associated with cell phone online activities of kids. Make this Black Friday and Cyber Monday discounts worthy enough getting your hand's digital parenting tool.
---
Author Bio
---
Cathy is a school teacher and digital parental geek, She's also content writer and editor at spysmarts. She reads and writes excessively on subjects such as computer and mobile tips, software reviews, protecting oneself from the dangers of the online world especially targeting child protection and the guidelines for using different cellular applications